Climate Change and Environmental Health Competencies
Climate change is inextricably linked to public health. See these excellent resources from WHO, the Global Climate & Health Alliance, and The Lancet. HEART has been working since its creation to incorporate learning of the crucial links between climate and environmental changes and health in medical curricula, through the creation of a set of core competencies for integration in education nationwide.
Below is the list of curricular competencies HEART has developed, along with interactive activities and curricular adaptations to give examples of learning sessions for each competency.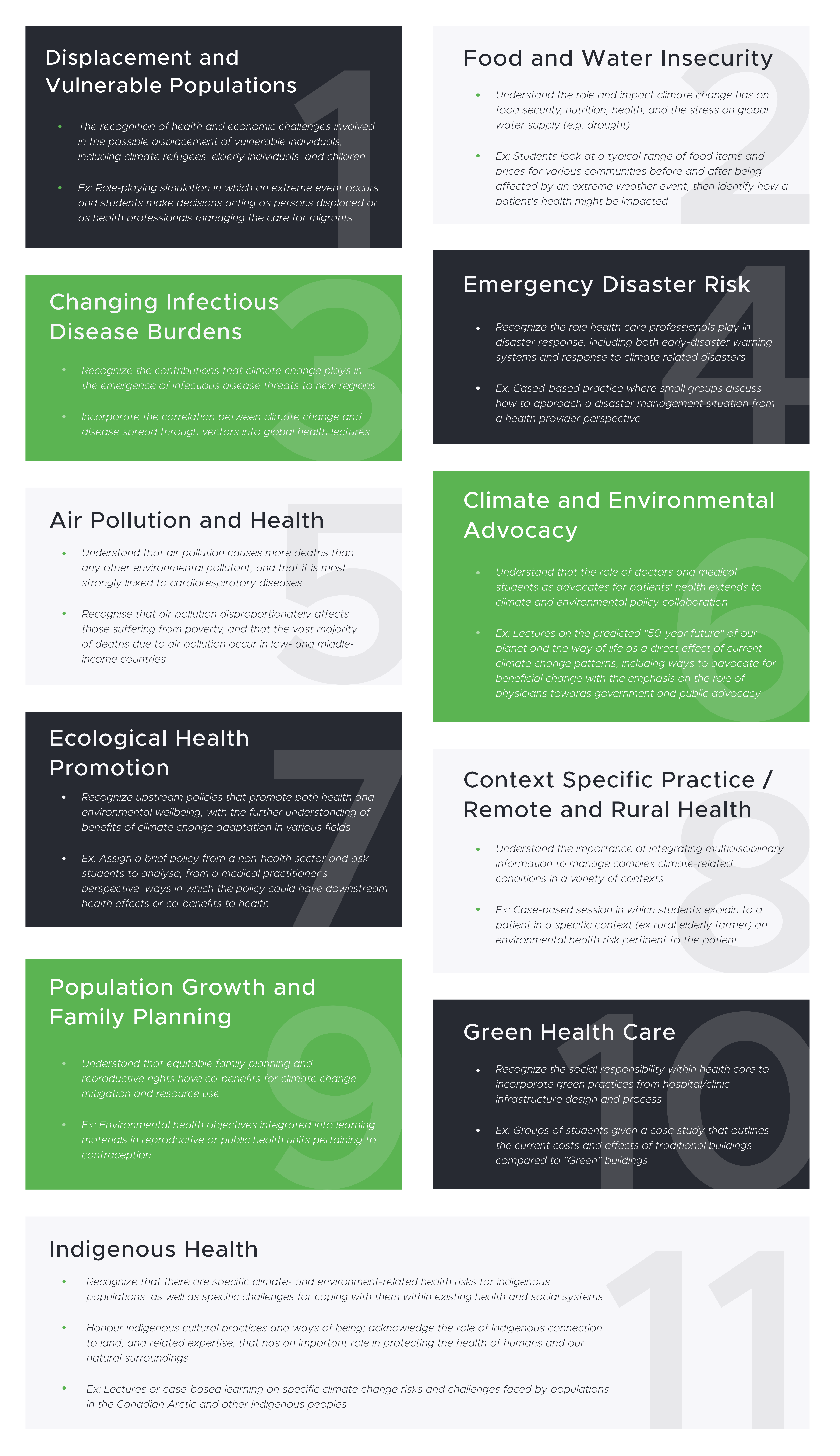 We have received feedback from environmental health and medical education experts regarding these competencies, and updates are being continuously made to ensure adequacy for curricular implementation. Experts who have given feedback so far are:
Dr. Courtney Howard: Board President, Canadian Association of Physicians for the Environment
Ms. Tibetha Kemble: Director, Indigenous Health Initiatives Program, University of Alberta
Dr. Jim Talbot: Former Chief Medical Officer of Health for Alberta
Dr. Laura Muldoon: Director of Society, the Individual and Medicine curriculum, University of Ottawa
Dr. Atanu Sarkar: Memorial University, Community Health and Humanities
Contact us
:
Canadian Federation of Medical Students
267 O'Connor Street, Suite 401
Ottawa, ON K2P 1V3
Phone: 613–565–7740
Fax: 613–565–7742
General Inquiries: Rosemary Conliffe

Media: Christina Schweitzer

Information Technology: Pavel Yarmak