Day of Action 2020: Access to Contraception
About the CFMS Annual Day of Action
Each year, medical students from across Canada travel to Ottawa to meet with Parliamentarians and propose a positive health systems change. This event includes extensive advocacy training in advance of the meetings. It is an excellent opportunity for medical students interested in national health advocacy.
The Day of Action would not be possible without our dedicated team of medical students on the Day of Action Research Committee that puts together the ask document, backgrounder document, and coordinates the consultation process.
The National Day of Action 2020 topic is "Access to Contraception" and will take place on Monday February 24th.
2019 Day of Action: Seniors Care and Aging
The Canadian Federation of Medical Students (CFMS) topic for the 2019 CFMS Day of Action on Parliament Hill on February 4, 2019: Seniors Care and Ageing.

We look forward to improved care, services, and policy through a holistic approach understanding and acknowledging the various social determinants of health that impact Canadians as they age.
QUOTATIONS FROM THE CFMS BOARD OF DIRECTORS:
"As medical students progress through their training and education, we are learning and practicing to become compassionate and competent physicians to provide care for our seniors and older adults in various healthcare settings. We wholeheartedly recognize the importance of ensuring that medical education and training reflects the realities and needs of seniors, and that appropriate and sufficient healthcare resources are made available for the benefit of all seniors in Canada." - Yipeng Ge, CFMS Director Government Affairs 2018-2019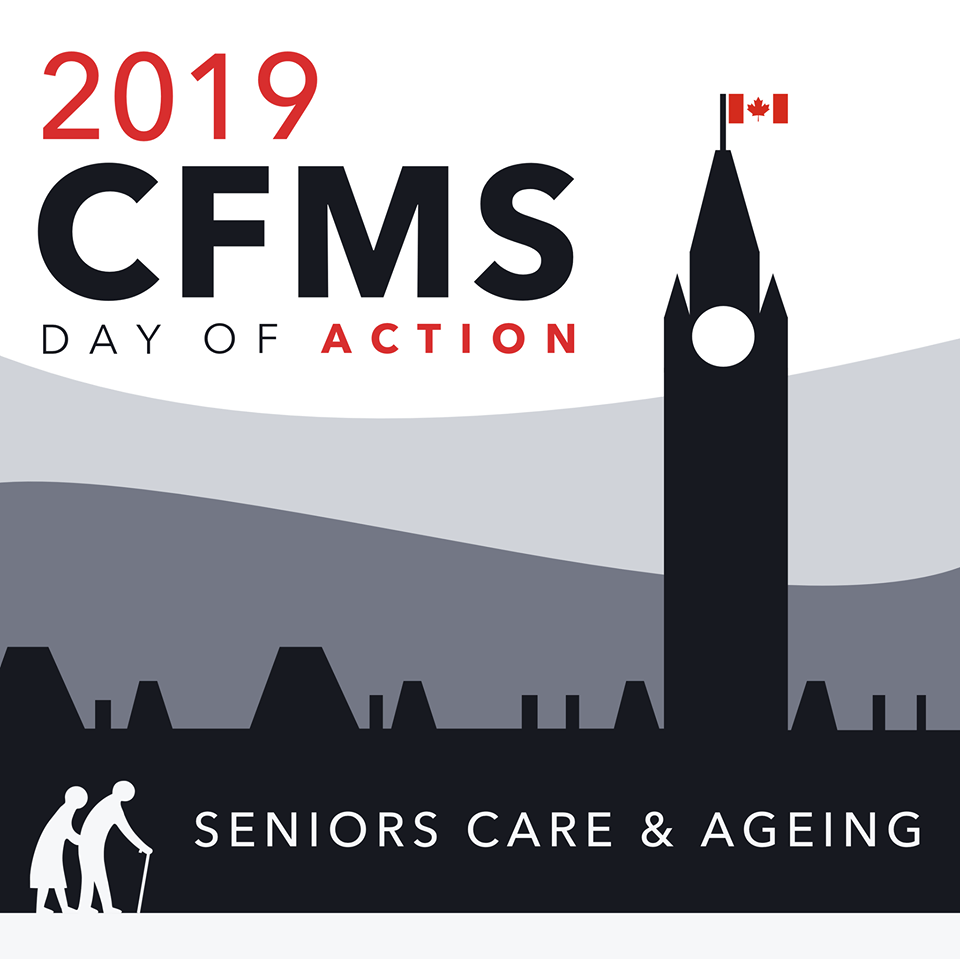 You can view the 2019 Day of Action summary report here

Seniors Care and Aging Backgrounder: link

Seniors Care and Aging Consultation: link

Seniors Care and Aging Summary: link
You can read about the 2018 Day of Action on Indigenous Mental Wellness here.
As a part of the Day of Action conversation: Follow @CFMSFEMC on Twitter, Facebook and Instagram to stay up to date!
For More Information:

Helen Teklemariam, Director of Government Affairs
Canadian Federation of Medical Students
[email protected]

Adel Arezki, Vice President Communications
Canadian Federation of Medical Students
[email protected]