About CFMS
Our Mission
The Canadian Federation of Medical Students is the national voice of Canadian Medical Students. We connect, support and represent our membership as they learn to serve patients and society.
Our Vision
Tomorrow's physicians leading for health today.
Letter from the President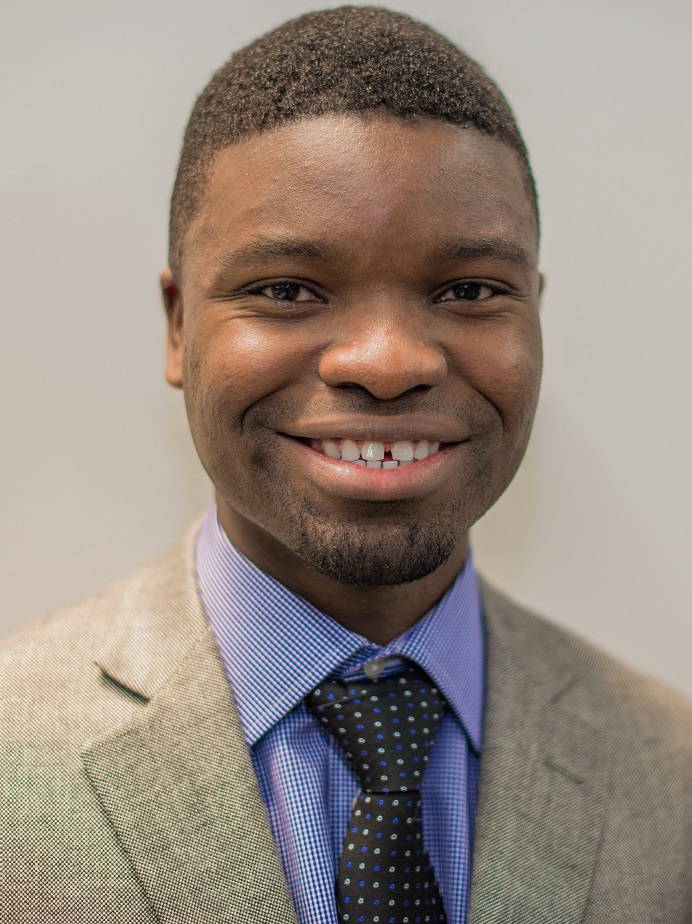 Henry Annan
CFMS President 2017 – 2018
Dear fellow medical student,

Congratulations! You got in! You are now starting an incredible journey towards becoming a physician—a privileged role centered around compassion and service to community. Although the road is long and often arduous, know that many have walked it before—and we are all rooting for you.
As the newest medical student in town, you are officially welcome to the Canadian Federation Medical Students
(CFMS) family! The CFMS is a strong community of 8,000 medical students from 15 Canadian medical student
societies that connects, supports, and represents our membership as they learn to serve patients and society.
Connect: The CFMS hosts two general meetings each year—one in the spring and one in the fall. These meetings are an opportunity for medical students across Canada to network and discuss hot topics in Canadian medical education. Sign up for our bi-weekly communiqués for the most up to date information on how to attend.
Support: Through our Student Affairs portfolio, we strive to ensure that student wellness remains a priority at each Canadian medical faculty. Look out for our National Wellness Challenge, which encourages students to maintain healthy lifestyle habits even through the thick and thin of their studies.
Represent: We work to be the voice of Canadian medical students to a myriad of stakeholders including the Canadian Medical Association, the Royal College of Physicians and Surgeons of Canada, Resident Doctors of Canada, the Canadian Resident Matching Service, and the Association of Faculties of Medicine of Canada. Here, we ensure that members are actively engaged in discussions at every step of the medical journey—from student to practicing physician.
The CFMS is also extremely proud of the work we do through our Global Health as well as our Government Affairs and Advocacy portfolios. Our Global Health Program supports grassroots global health initiatives and connects our members with the International Federation of Medical Students through international exchanges and programs. Our Government Affairs and Advocacy Committee representatives spearhead successful lobbying campaigns provincially, but also at the federal level where students from across the country meet annually with policy-makers in Ottawa to discuss the most pressing issues facing Canadian healthcare.
As a CFMS member you have access to countless services including exclusive discounts on educational materials, transportation and accommodations. Take advantage of these offers by creating an official account on our website: www.cfms.org. Contact your local CFMS representative for your case-sensitive sign-up code.
Finally, the CFMS is a proud partner with MD Financial Services, a wholly owned subsidiary of the Canadian Medical Association (CMA) that helps Canadian physicians and their families achieve greater financial security. MD Financial Services' commitment extends to medical students by helping to ensure that we succeed as we begin our careers including giving advice about how to finance medical education while minimizing debt.
The year 2017 is particularly special for the CFMS, as it is our 40th anniversary. Looking back, I am inspired by how far this organization has come and how much potential there is for growth moving forward. I encourage you to be an active part of this growth. Wherever your interests may lie, I can assure you that there is a seat at the CFMS table for you! Please, visit our website to find out more about our programs, services and opportunities.
Congratulations once again. I look forward to meeting and working with you over the upcoming year. It truly is an exciting time to be a medical student in Canada!

Yours sincerely,
Henry Annan

CFMS President, 2017 – 2018
Presidential Address