Textbook Discounts
Wolters Kluwer/Lippincott Resources
---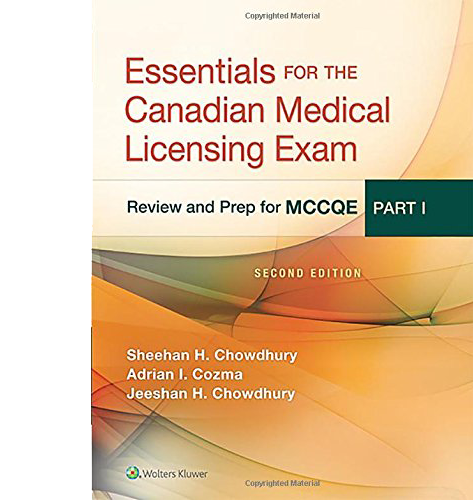 Receive a 30% Discount on Wolters Kluwer/Lippincott Resources
Members of CFMS save 30% and receive FREE shipping on the full selection of resources from Wolters Kluwer/Lippincott. Choose from a variety of textbooks, review manuals loaded with Q&A, flash cards, and more.
Featuring:

Prepare for success on the MCCQE Part I! This concise resource provides an efficient and effective review of exactly what you need to know to perform at your best on the exam.
Written by students, residents, and faculty, it contains only the essential information required to meet the Medical Council of Canada's Objectives for the Qualifying Examination, saving you valuable time and helping you focus your study.
Each chapter covers common clinical presentations, including detailed differential diagnoses, relevant physical examination characteristics and diagnostic tests, treatment and patient consultation techniques, and epidemiological information, as well as fundamental scientific principles.
Be sure to login to the member's section to see the discount code below. Visit www.lww.com, select ANY product and use the discount code to save 30%!
Discount Details

Please login in order to access this discount.

Visit www.lww.com, select ANY product and use the discount code: WZP22JFT to save 30%! Valid until 1 April 2019..
Toronto Notes
---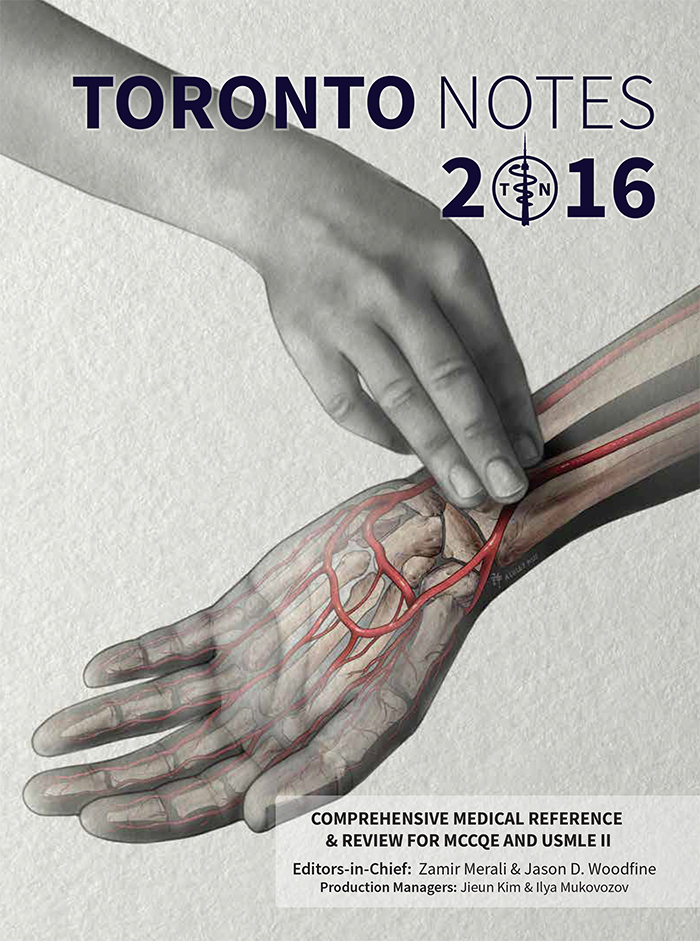 CFMS members can now purchase Toronto Notes at a special discounted price! CFMS and Toronto Notes are excited to offer members 10% off their purchase of the Toronto Notes eBook, a regular price of $129.95.
For 32 years Toronto Notes has been the premiere Canadian reference resource for clerkship rotations and MCCQE preparation. Along with the flagship medical reference book, Toronto Notes produces a concise 'Clinical Handbook' for on-the-ward reference, and a suite of online resources including 'ECG made simple', 'The Medical Imaging Atlas', and 'Functional Neuroanatomy.'
Discount Details

Please login in order to access this discount.

To receive this exclusive 10% discount on the Toronto Notes eBook:

Add the 'eBook (PDF format)' to your cart ($129.95)
Use the discount code TN-2140-CFMS during checkout
Pharmacology You See
---
Pharmacology You See is a study aide designed to assist students with exam preparation.
Pharmacology You See integrates information on therapeutics and addresses pharmacological topics that students generally find challenging. This aide highlights the most high yield information for the purpose of exam writing and organizes it into a visual presentation with full-colour figures and adverse drug reaction icons.
Therapeutics are organized into the following chapters:

Pharmacology Basics
Antimicrobial Drugs
Cancer Chemotherapeutics
Cardiovascular Drugs
Central Nervous System Drugs
Endocrine Drugs
Gastrointestinal Drugs
Hematological Drugs
Immune Response Modifiers
Renal and Urological Drugs
Respiratory Drugs
Pharmacology You See is written by students in the Physician Scientist Training Program (PSTP) at the University of Cincinnati, USA and in the MD/PhD Program at the University of Toronto, Canada.
Discount Details

Please login in order to access this discount.

Please apply the following code to your order to obtain a 10% discount: PYS-2016-CFMS
'Drugs & Drugs' Pocket Guide: Free Electronic Version
---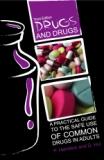 The third edition of Drugs & Drugs is a pocket guide that provides a comprehensive review of what students need to know about commonly prescribed medications in a practical, concise and organized manner.
Covers over 100 different classes of medications
1-2 page concise synopsis of each medication class
To-the-point review of mechanism of action, pharmacokinetics, indications/contraindications, and adverse effects
Highlights of fundamental principles, pearls and pitfalls of drug use
Canadian trade names and content
CFMS members receive free access to the online and PDF versions of P. Hamilton & D. Hui's 'Drugs & Drugs', courtesy of the University of Alberta's Department of Medicine.
Discount Details

Please login in order to access this discount.
McGraw-Hill Bookstore
---
McGraw-Hill is proud to partner with the Canadian Federation of Medical Students and offer its members a 25% Discount and FREE SHIPPING within Canada on select McGraw-Hill medical titles! Search over 500 applicable titles at www.mheducation.ca, including the popular series Case Files and First Aid, as well as Harrison's Principles of Internal Medicine!
The landmark guide to internal medicine has been updated and streamlined for today's students.
Through six decades, no resource has matched the authority, esteemed scholarship, and scientific rigor of Harrison's Principles of Internal Medicine. Capturing the countless advances and developments across the full span of medicine, the new 19th edition of Harrison's provides a complete update of essential content related to disease pathogenesis, clinical trials, current diagnostic methods and imaging approaches, evidence-based practice guidelines, and established and newly approved treatment methods.
Here are just a few of the outstanding features of the new Nineteenth Edition:

Presented in two volumes: Volume 1 is devoted to foundational principles, cardinal manifestations of disease and approach to differential diagnosis; Volume 2 covers disease pathogenesis and treatment
NEW chapters on important topics such as Men's Health, The Impact of Global Warming on Infectious Diseases, Fatigue, and many more
Critical updates in management and therapeutics in Hepatitis, Coronary Artery Disease, Ebola Virus Disease, Multiple Sclerosis, Diabetes, Hypertension, Deep Vein Thrombosis and Pulmonary Embolism, Acute and Chronic Kidney Disease, Inflammatory Bowel Disease, Lipoprotein Disorders, HIV and AIDS, and more
Increased number of the popular Harrison's clinical algorithms clinically relevant radiographic examples spanning hundreds of diseases; clinical-pathological images in full color; crystal clear, full color drawings and illustrations and helpful tables and summary lists that make clinical application of the content faster than ever
Access to outstanding multi-media resources including practical videos demonstrating essential bedside procedures, physical examination techniques, endoscopic findings, cardiovascular findings, and more
Discount Details

Please login in order to access this discount.

The bookstore can be accessed here
Use the coupon code CFMSPARTNER2017 for the 25% discount.